Susi Díaz signs with Quttin
The famous chef, jury and host of Top Chef, lends her image to our brand.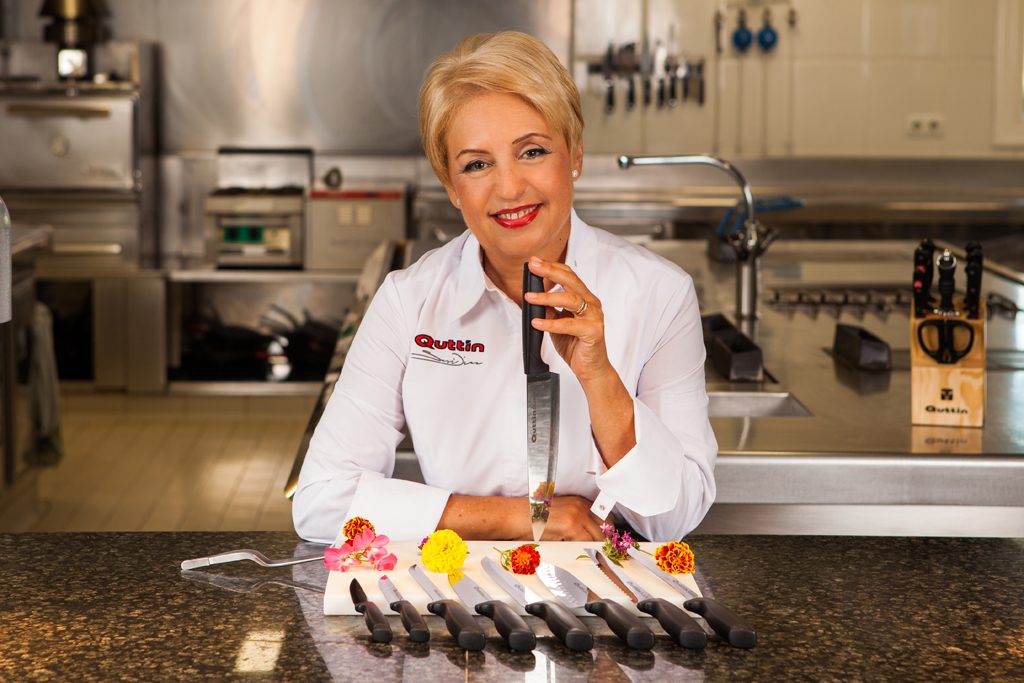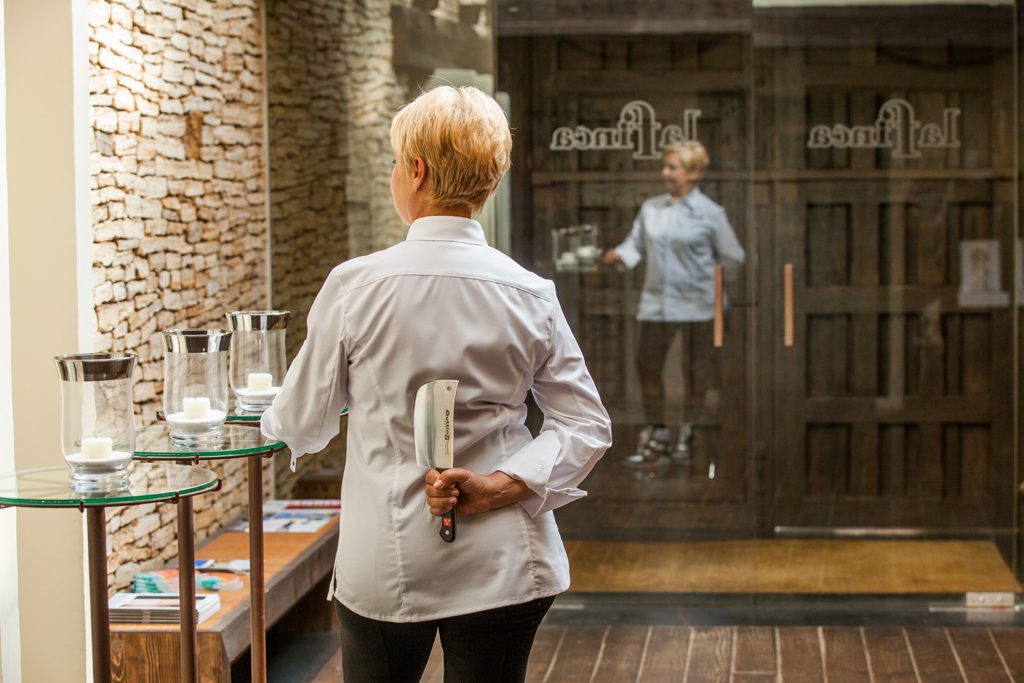 Unity is strength
We feel enormously honored to count on the image of Susi Díaz. The chef, great among the greats, brings her prestige and professionalism, reinforcing us in the competition of each day to reach our customers.
A life consecrated to the elite cooking
The impressive curriculum of Susi Díaz conveys tenacity and talent.
Susi Díaz has been the owner and chef of La Finca restaurant in Elche for 30 years. Since she was very little she has been united to the kitchen thanks to her two grandmothers, who also educated her in the values of effort and tenacity. Without having stepped into a cooking school, she prides herself on being self-taught and her work has led her to achieve great professional prestige and critical acclaim.
His menu is characterized by citrus, aromatic herbs and flowers grown in her garden, with which she accompanies native fish and seafood. The creativity and innovation present in its recipes is evident in its way of combining traditional flavors with the latest trends in international cuisine. All this led her to obtain, and maintain year after year since 2006, a Michelin star and two soles in the Repsol guide.
Susi Díaz has been collaborating for more than ten years in different radio and television programs, such as "A vivir que es dos días" by Cadena Ser, "Proteína marina" and "Si las quieres las comes" by Canal Cocina, or "Top Chef ", the talent show of Antena3 where it faces its fourth season. In 2009, his restaurant won the restaurant of the year award granted by the Gastronomic Almanac guide and in 2011 his first cooking book Sentidos was released.
In 2012 she achieved the recognition of the Innovative Professional of her city for her values, creative qualities and innovative abilities. In 2013, she received the "Ilicitanos en la Onda" award as a distinction for her professional career and in 2014 she was awarded by Cadena Cope Elche. In 2015, it was also a gastronomic ambassador of the Valencian Community, contributing to disseminate and value its gastronomy. Lastly, in 2016, she was awarded The Best award by the newspaper La Verdad and the 2016 Nécora prize awarded by the City Council of Noja.